Are You Confused About Pet Insurance?
Unsure if pet insurance is for you?
Having a hard time comparing companies?
Not sure what you should look for in a policy?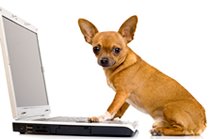 It is overwhelming, but you are not alone. This website was created to help you navigate through the confusion.
As a veterinarian, many of my clients and friends come to me for advice regarding this topic.
Initially, I was just as confused as they were. The information is scattered in many different places and it can be vague and confusing.
A few years ago, I decided to deeply research and organize the vast amounts of information and present it as handouts to my clients.
I created this website because I figured other people could use this information as well.
In an easy-to-understand, easy-to-use format...
This site will help you...
Picking a plan can be easy once you know how to wade through the information.
If you are new to this site, start with the free step-by-step tutorial/guide.
I hope you will find this website helpful in your quest to find the best insurance plan for your pet.