About Me
Frances Wilkerson, DVM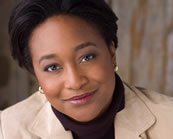 I know the frustration people have about pet insurance...

Denied claims. Lack of coverage. Minimal reimbursements. I've seen this frustration in my clients and colleagues.

Once you step your toe into the stream of pet insurance it is easy to see why there is so much dissatisfaction. The information is scattered in many different places and it is hard to decipher.

It can also be very confusing when the only source of information is marketing material. It's hard to know if you are really getting a good deal. It's hard to get a clear understanding of what is really covered.

A few years ago, I decided to research pet insurance and see if there is anything worth considering. From my research I realized that there are good points and bad points.

But...If you know how to navigate the waters, you might find a plan that works for you.

I created this site in the hopes to help people navigate those waters and possibly provide them with a way to afford veterinary care.

I do not work for a pet insurance company, and companies do not pay me to get listed here. This website is based on my own research.

Affiliate Disclosure: I am grateful to be of service and bring you content free of charge. In order to do this, please note that when you click 'Get A Quote' links and sign up for a quote, in most (not all) cases I will receive a referral commission. Your support by getting quotes through these links enables me to continue to empower people in their decisions regarding pet insurance



A little more about me....

I have practiced veterinary medicine since 1992. After graduating from the University Of Wisconsin School Of Veterinary Medicine, I attended Cornell University in New York for my postgraduate clinical internship in small animal medicine and surgery.

I have practiced in many settings including: dog and cat medicine, exotic animal medicine, emergency medicine, wildlife medicine, and zoo medicine. This diversity in experience has added to my balance as a veterinarian.

I have a special interest in Exotic Animal Emergency Medicine and I am an American Red Cross Authorized instructor for Pet CPR and First Aid. I have also enrolled as a Veterinary Medical Officer for the National Animal Health Emergency Response Corps (NAHERC). The NAHERC responds to natural disasters and exotic disease outbreaks which effect livestock, poultry, companion animals, and wildlife.




I love researching and organizing complex topics...why?...I have no idea.